PERFECT SETUP FOR ONE BLOCK SECTION
SEE INDIVIDUAL PRODUCTS FOR LINKS TO MANUALS.
The Precision Sensor and Block Signal Starter Kit comes with:
One (1) Precision Detectors
One (1) Signal Controller (LED) OR One (1) Signal Controller (Fiber)
One (1) 12VDC Power Module (includes Power Supply)
CHOICE of
A.  With One (1) Block Signal  (LED or FIBER).   $120.00. (S & O Scale $135.00)
B. WITHOUT Block Signal.  $99.00 (S & O Scale $110.00)
NOTES:
 If you order a FIBER Signal Controller, the fiber pins for the scale you choose are included.

As of June 20, 2021 you do not need to specify Anode or Cathode version.  The unit is polarity switchable.
ADD MAGNETIC MOUNTING BRACKETS FOR EITHER/BOTH THE POWER MODULE AND SIGNAL CONTROLLER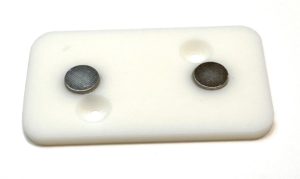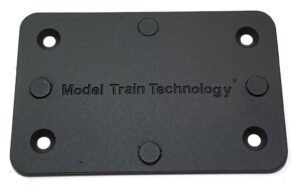 FOR A CROSSING GATE SETUP – ADD ONE Precision Detector to the Kit. (see diagram below)
INCLUDES CROSSING SIGNAL FLASHER MODE
Red, Green
Red, Yellow, Green
Red, Yellow, Yellow flash, Green
R, R&Y, G&Y, Green
R, R&Y, R&Y-Flash, G&Y-flash, Green
Red, fade to Yellow, fade to Green
Alternate flash Red & Green (speed adjustable) *
Alternate flash R & G with fade (speed adjustable) *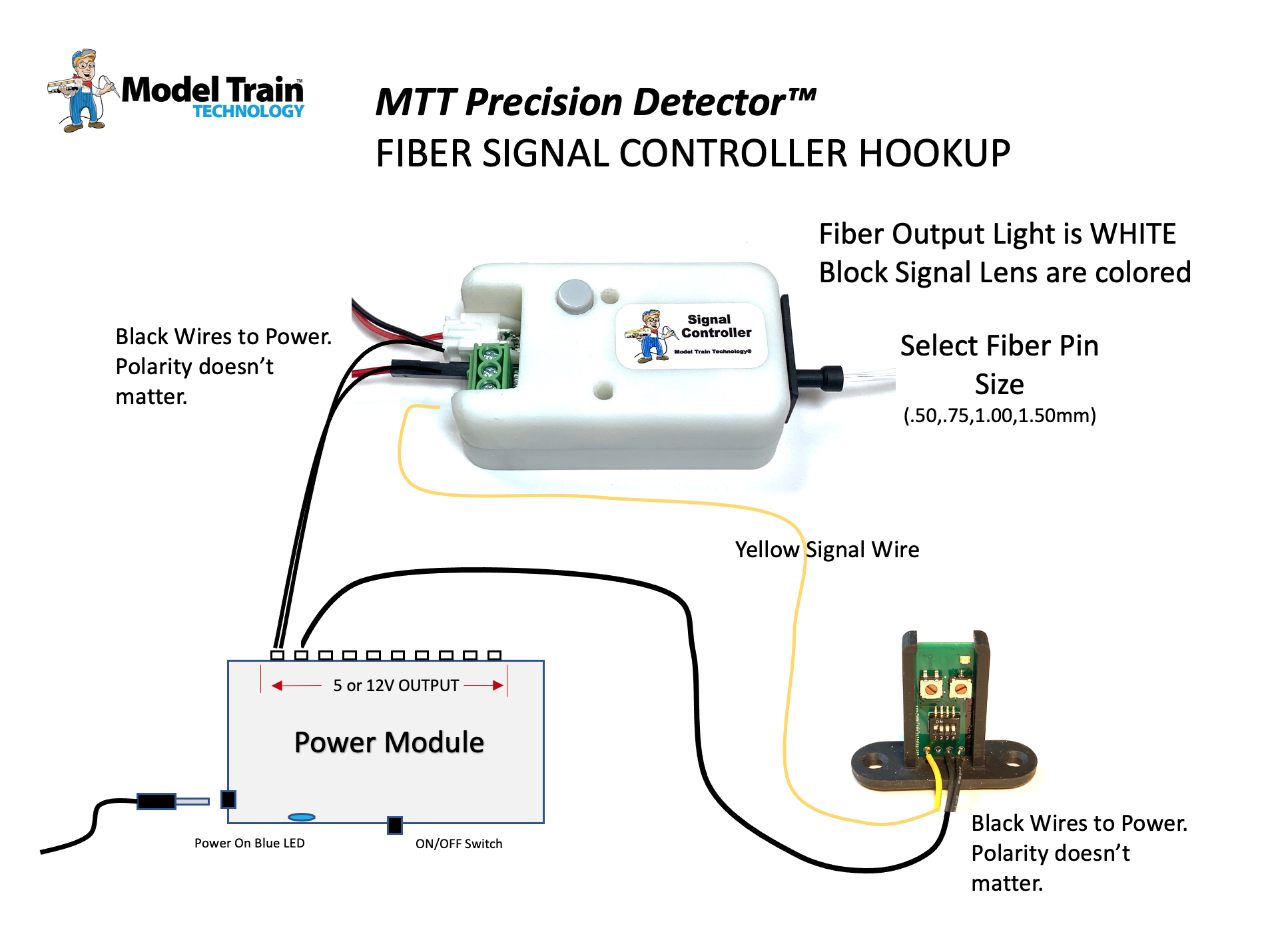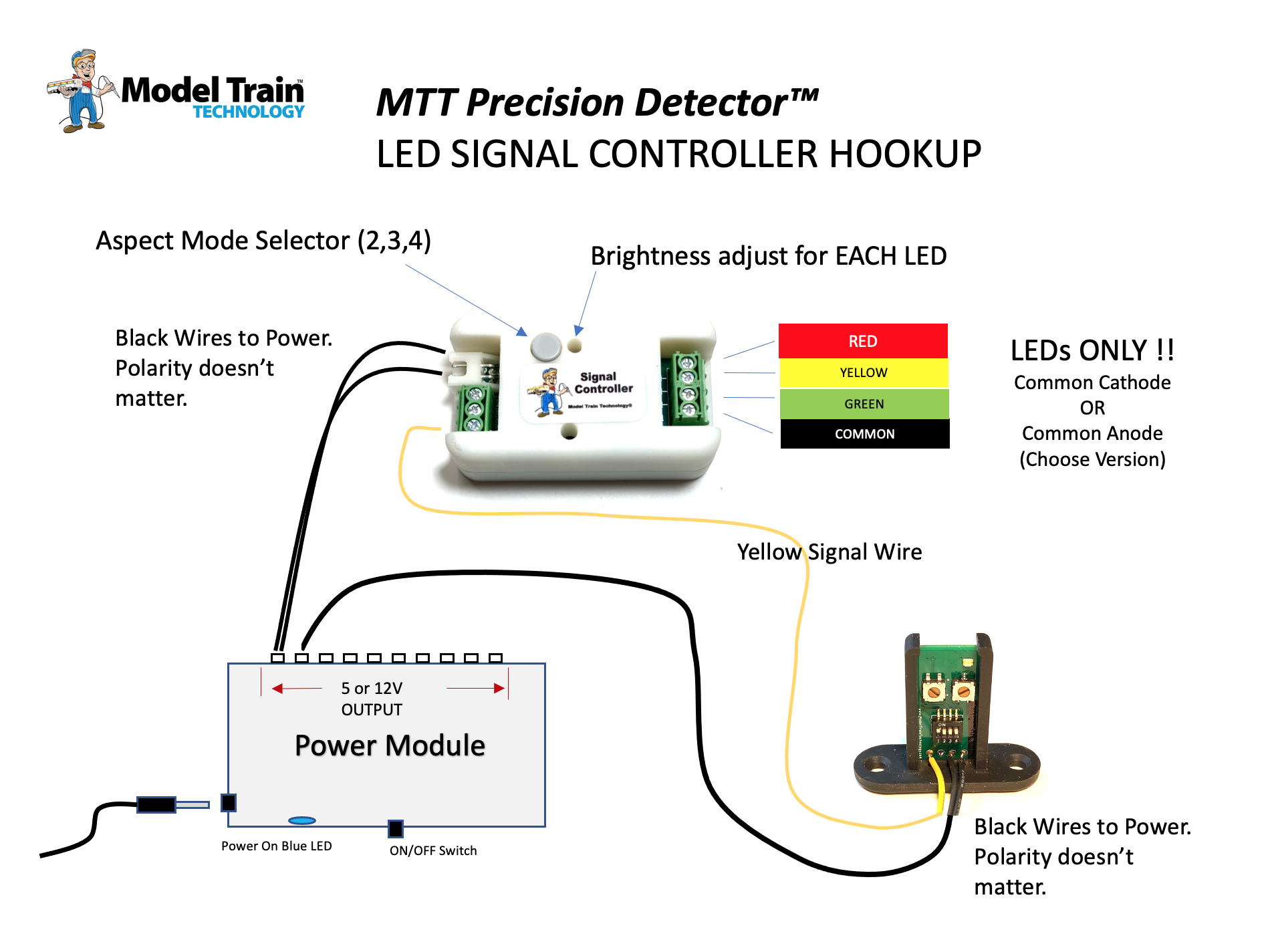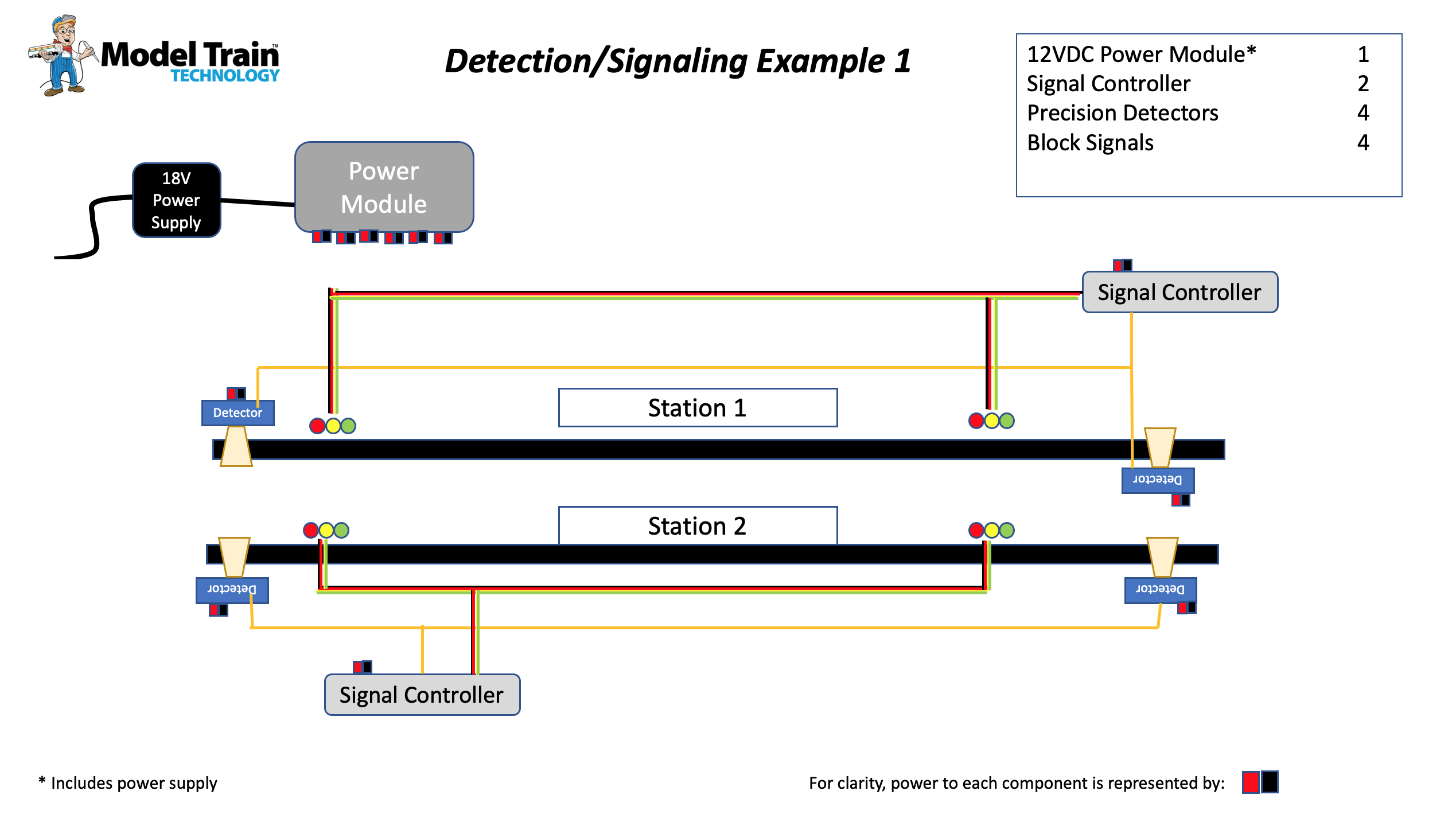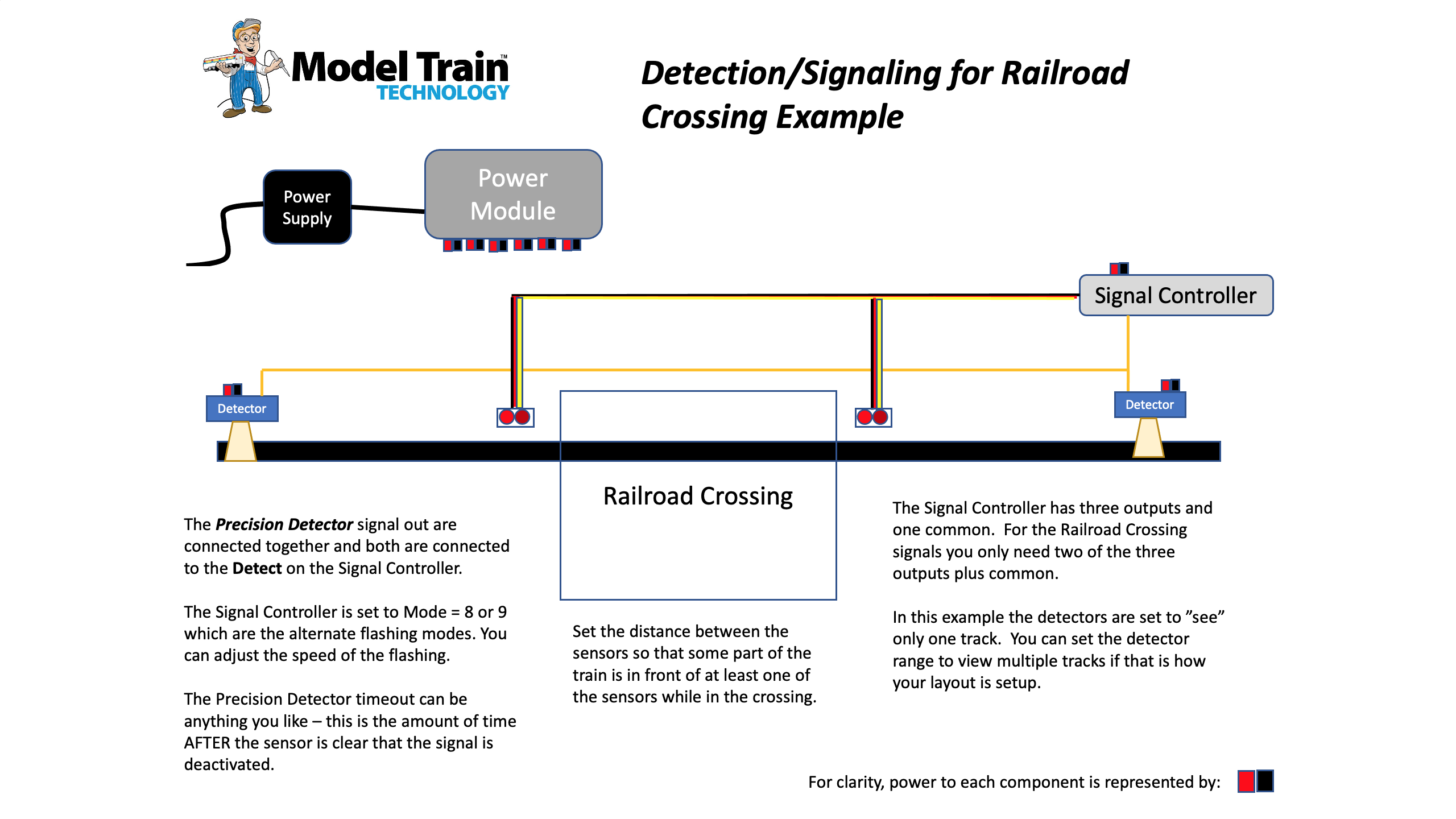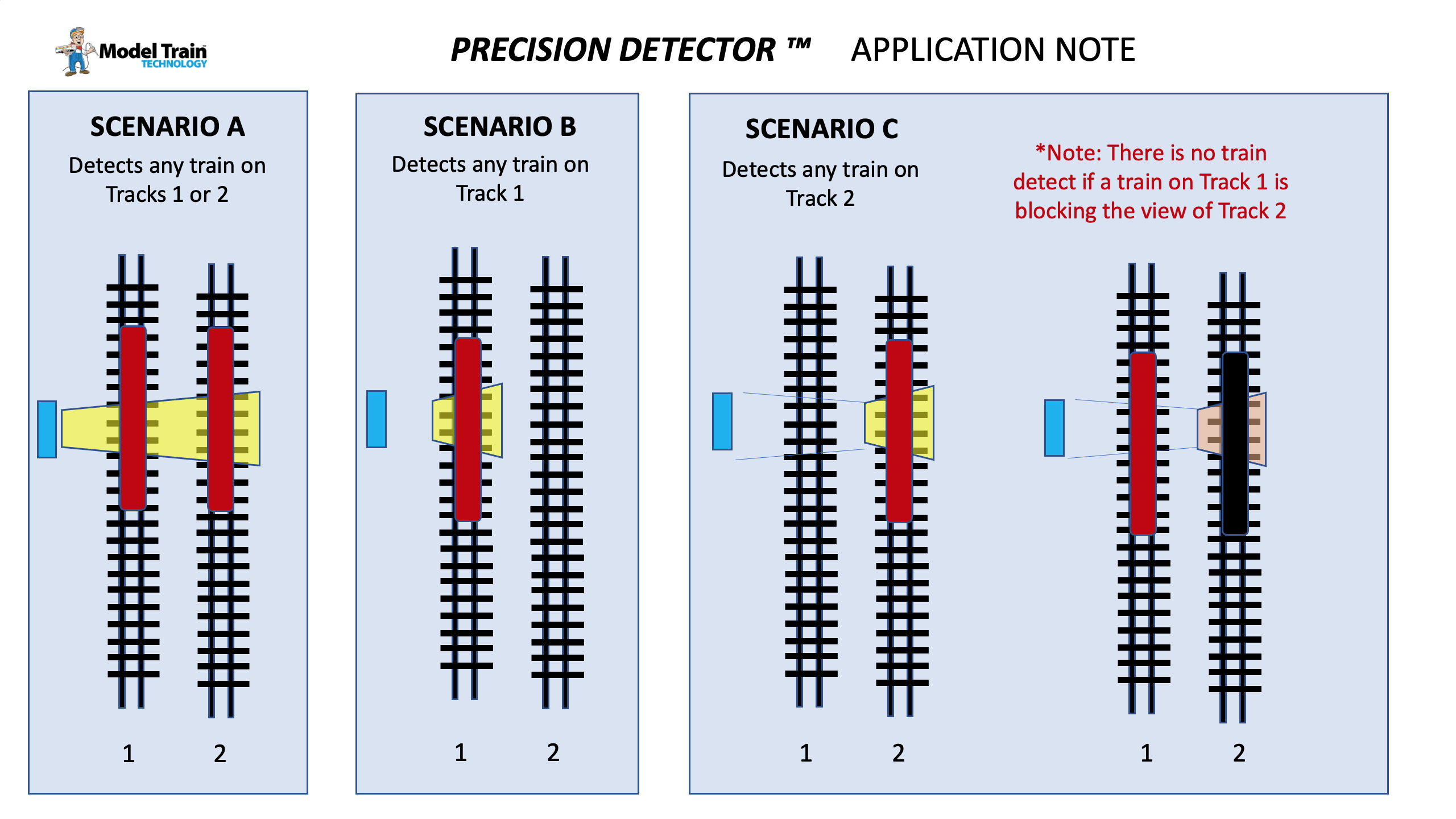 Download: Precision Detector Scenarios
| | |
| --- | --- |
| LED or FIBER | LED System, Fiber Lighting |
| Scale | N Scale, HO Scale, S Scale, O Scale |
| Block Signal Option | Without Signal, With Signal |