Light and Animate! your Layout with 3 NEW Controllers
Designed and Manufactured by Model Train Technology LLC
LED Scene Controller II TM
The LSC II is a DCC controllable LED Lighting controller.
However, you DONT have to have a DCC to use it – it can work standalone.
Use our high quality inexpensive LED "chips" in one of four colors.
The controller is compatible with any JST plug system including those from Woodland Scenic.
Plug compatible with all Woodland Scenic lights
Includes 100 pre-configured special effects!
You can control the brightness of each individual port on the controller.
The LED Scene Controller allows you to SIMPLIFY your LED lighting and animation
SAVE MONEY by avoiding the purchase multiple and disparate products.
NEW! – Fiber Lighting Controller TM
POWER YOUR FIBER LIGHT BLOCK SIGNALS
8 Ports – 2 lights per port – 3 Animations
Includes built-in DCC Decoder
Variable speed flashing and blinking. 8 Detector Circuits built in
works with Fiber Cables sizes .75mm, 1.0mm and 1.5mm
Available Now
NEW! – Fiber Light Controller III TM
16 Ports – 100's of Animations – Adjustable light levels for each port
Includes built-in DCC Decoder
NEW!! – Fiber Lighting DongleTM
Connect Fiber Lighting to your Woodland Scenic system and our LED Scene Controller
Mix and match Fiber Lighting and LEDs in four colors of white.
The best of both worlds!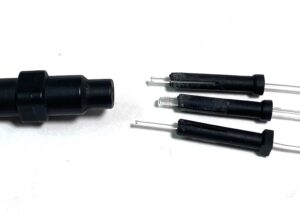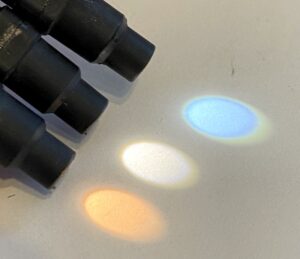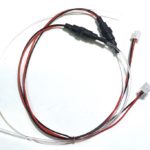 We also manufacture LED light boards for
N Scale and HO Scale Passenger cars and Cabooses
a DCC Decoder is built in so you can remotely control the lights
Adjustable light levels, two circuits per board – Add rear RED flashing lights
About Model Train Man
We have been model railroading for more than 50 years! We love to add lighting and animation around all aspects of the layout. When we could not find the products we needed, we decide to invent a few. And that product list grew and grew so that now we have all sorts of LED and Fiber Optic lighting controllers and accessories. Our flagship products are decoder based lighting boards for HO and N Scale passenger cars. More recently we have a kit for cabooses including the electrical wheel pickup. We strive to make the best products we could to make to help everyone make their layout the best it can be. We make our products reliable and cost effective. We manufactured in the United States. We hope you will enjoy our products. Let us know what you are think. Call us to ask questions. Jim, the founder, is usually the one to answer the phone.
Buy Now
Building Lighting

$

69.00

This DCC Controller board has 16 individually controllable pins for lighting LED "chips" and other LED components to light buildings, cars – anything.
Watch Our Videos
We have a wide variety of unique products for your model trains.
We are listening.
If you have any questions, please do not hesitate to send us a message. We reply within 24 hours !
If you need immediate assistance please call (407) 242-5436